Active Shooter Preparedness
Active Shooter Preparedness
An active shooter is an individual actively enganged in killing or attempting to kill people inside an occupied structure or outside in a populated area. Most of the time there is no pattern or method to their selection of victims.
Resources
Caution: Please be aware that these videos contain simulated acts of violence which may be disturbing and not suitable for all viewers.
Video Resources
Active Gunman Emergency Response
BYU Emergency Management has produced a flyer that provides a brief overview of Active Shooter incidents. This flyer provides information specific to BYU campus that will help readers to understand and prepare for an Active Shooter situation. This flyer may be printed and used for BYU campus purposes. View the PDF document.
Department of Homeland Security: Active Shooter Reference Guide
The Department of Homeland Security (DHS) has developed a series of materials to assist in preparing for and responding to an active shooter. These products include a desk reference guide, a reference poster, and a pocket-size reference card. Review the guide.
Federal Emergency Management Institute: Independent Study Course
In December of 2015 FEMA (Federal Emergency Management Institue) created the following Independent Study course for individuals to help prevent and prepare for a potential active shooter situation. This course provides guidance to individuals, including managers and employees, so that they can prepare to respond to an active shooter situation. The course should take approximate 30 minutes to 1 hour to complete. Take the course.
Options for Consideration: Active Shooter Preparedness
Published in February of 2015, Homeland Security's video "Options for Consideration Active Shooter Preparedness Video" is an excellent resource for demonstrating what to do in the event of an active shooter situation. See the full video.
The Coming Storm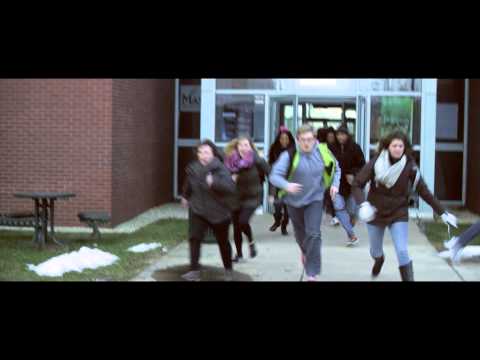 The Federal Bureau of Investigation (FBI) has produced a 40-minute film that aims to train viewers on how best to respond and recover from a large scale incident. The film features first-person accounts from police chiefs, first responders, and victims involved in some of the country's most tragic shootings. Contact Risk Management at 801-422-8142 for information on obtaining a copy of the full video. Watch the trailer.
Run. Hide. Fight. Surviving an Active Shooter Event
This video, produced by the Houston Mayor's Office of Public Safety and Homeland Security, dramatizes an active shooter incident in the workplace. Its purpose is to educate the public on how to respond during such an incident. Full Video.
If You See Something, Say Something
If you see something say something…. We all play a role in keeping each other safe. This Public Service Announcement, produced by DHS, empowers everyday citizens to protect their neighbors and communities that they call home by recognizing and reporting suspicious activity. Watch the PSA.